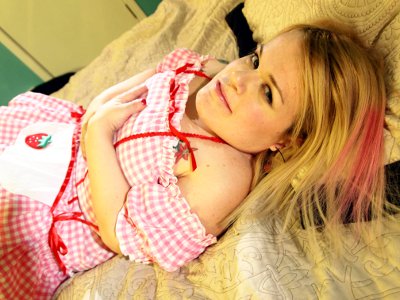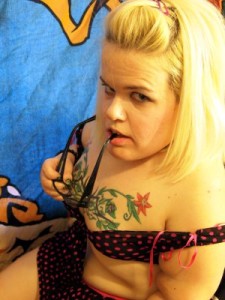 The word "Midget" is a term that is widely considered pejorative for a unusually short person. In the adult world, "midget porn" are just accepted words that is commonly used. One does not ask for or refer to "unusually short person porn" when looking or talking about this niche. And a niche it certainly is, although the niche not as popular as for example the "milf", "anal" or "big tits" niche, there is a very loyal midget porn fan base out there making this a small but profitable niche. So one could say the term "midget" is far more accepted in an adult way, than in every day life, adult always has been more tolerant I guess. But not matter where you are and what you do, there will always be some people that will make crude, insensitive jokes while trying to make fun of others… Haters are gonna hate. According to one of the biggest stars in the midget scene, Lil Stella Marie, "the joke is actually on the jokesters", because it is not uncommon for a small person to make a really big name for himself or herself not only in porn, but also in mainstream projects. Lil Stella Marie is determined to be one of those success stories, she's a woman with a huge heart in a small package… Keep doing what you are doing girl!
Who is porn star Lil Stella Marie?
Lil Stella Marie:
In a nutshell, I am 4'2" with metatropic dwarfism. I consider myself to be an artist in both the adult industry and mainstream. I have worked in adult movies for five years now (minus a one-year hiatus for medical procedures).

I have always loved theater since I was only a couple of years old and eventually went to college to study "theater & art". I love the freedom of expression, photography and the opportunity to entertain people. I also love to put a smile on peoples faces.
Read the whole interview that Marie had with YNOT.com here