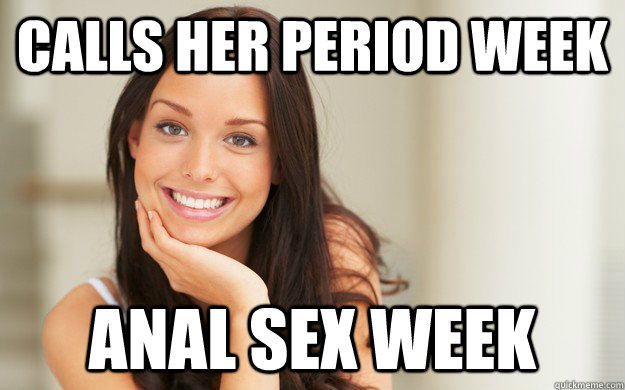 First a little piece of advice for you knuckleheads…
Before you get yourself into the anal side of life, always remember hygiene. Mother nature invented that hole for another reason if you catch my drift? Switching between pussy and ass is not the smartest thing to do… that is if you don't want to give your female partner an infection!
Use some kind of lubrication, if you don't have any at hand, spit will do but not as good as lube. Anal foreplay is important, her ass is not as flexible as her pussy if there is no foreplay. Take things slow and wait for her to relax her ass muscles. Never just enter the anus witho0ut proper introduction! Prepare your woman for anal sex and turn her on… kiss her butt, massage her legs, lick between her ass cheeks, tease her nipples, taunt her clitoris… Jesus, do I have to spell it out? Because that is probably the only way for her to get a comfortable and horny experience out of it, so be a gentlemen. Best is to practice anal sex with  a condom (always change or remove condom is you decide to enter her snatch again).
enter the dark hole…
Here are some great anal sex position for you and your partner to enjoy is you bare bored the next time…Needless to say these positions are also great for vaginal sex.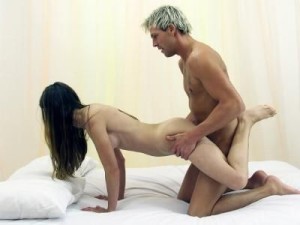 Supported Doggy Stretch position
Get your chick in the classic doggy position on all fours. You should obviously be behind her. Now place your hands on her waist and pick her up in a way that she can wrap her legs around your waist / butt. The good thing about this positions is that she can use her feet to pull you deeper inside of her.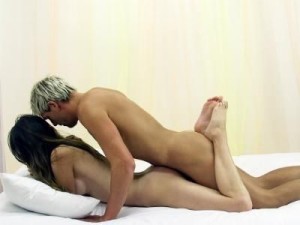 Lock and Pose position
Position your sex babe with her stomach down on the bed, spread her ass and have her put her feet in the air. Now lay on top of her (on her ass), but hold your upper body in the air by straightening your arms in the bed besides her. Tell her to tighten her ass as your thrust inside of her. Practice slow long strokes for great success.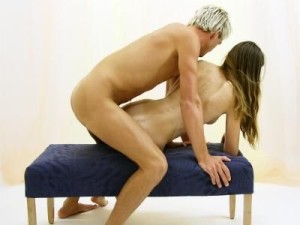 The Corkscrew position
For this acrobatic exercise you will need a comfortable flat chair or (a large) footstool. Let your sex partner sit on it with both legs on one side and let her lean on an elbow while resting her feet on the floor and keeping her legs together. Place your hand on either side of her body, with a leg on either side of the chair (or footstool), and enter her anus. Now try to find a rhythmic motion and go with the flow.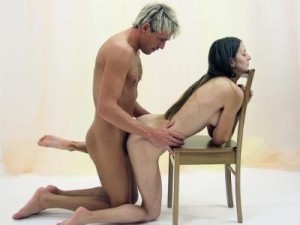 The Backdoor Fire Hydrant position
Throw her over a chair (read gently let her lean over a chair), and let her rest on her elbows. Position yourself behind her and place one hand on the chair and the other on her hip. Grab and raiseher left or right leg and wrap it around your hip. Ready to enter the bumhole? Notice how you can feel a different penetration when you change the angle of her leg around you (straight or bend).
Last words of advice…
Different sex positions will definitely add to the flavor of your sex lives. Variety keeps things fresh and exiting in the bedroom or wherever you plan on fucking each other. So until next time, get into these positions and enjoy the brown side of life.