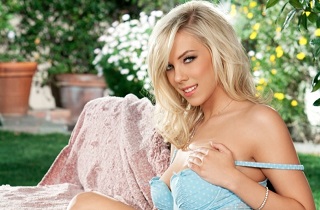 On July 17 2012, porn star BiBi Jones made headlines when she posted a dramatic video announcing her retirement from her short but successful adult adventure on her Facebook page. Her fans were shocked and depressed when one of the industry's most popular stars was retiring at the young age of only 20 while she was on the rise as one of Digital Playground biggest stars After that video BiBi quickly changed her Twitter account back to Britney Maclin, which is her real name.
Publicity stunt, money problems or maybe just genuine regret, six months after her retirement, BiBi Jones is back at work.
In an interview with brobible.com BiBi gave the following sex tip;
Good communication and listening to your partner. If the girl isn't making noises, she probably doesn't like it. The more moans and noise she makes, keep on doing what you're doing. I can't tell you how many times guys don't do that. It's so frustrating. I don't want to turn them and be like, "Look, you're doing it wrong." So I try to make some noises. Sometimes they catch on, sometimes they don't.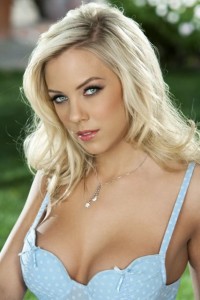 That might sound as solid advice at first sight and to be honest I think the majority of what she says is very true, communication with your partner is key. I do find it strange that this advice is advice coming from her because of the other things she had to say during that interview. BiBi claims she likes it rough, she likes to be spanked and choked! Can someone explain to me how you are going to make noises of satisfaction when someone is choking you? Is it even possible to make a sound at all with 2 strong hands tied around your neck? I don't think it is an easy thing to do when being choked properly, so this sex tip doesn't apply on herself, and although it might sound like pretty solid advice, it sounds like advice that should've come from somebody that isn't in the choking business. Practice what you preach right?