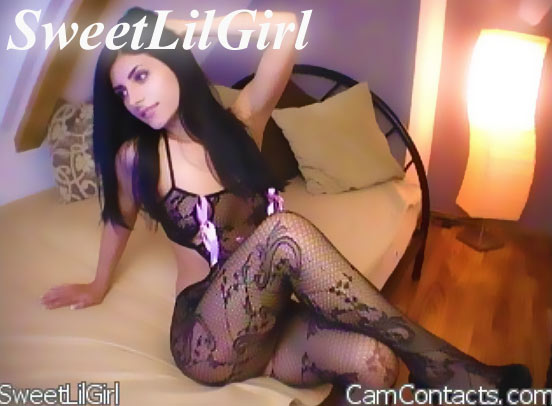 SweetLilGirl : Black-belt in sensuality
IN
4288 views
4 Comments
Next up in our webcam girl reviews section is  SweetLilGirl and let me start by saying this girl is insanely beautiful en extremely erotic. Trust me the cliche:" words cannot begin to describe….."  was first used by people who had heavenly creatures like SweetLilGirl in their eye sight. Absolutely gorgeous and you just have to see it for yourself even if it's only for a minute because words or static images don't do her justice.
SweetLilGirl is only 20 years old and at a first glance she really is a sweet innocent girl. But this young goddess has much to offer and her territory is not limited to the superficial school girl/teen niche. She has a wide array of super sexy lingerie and outfits and seeing this girl moving around in a kinky outfit makes it clear she's not all that innocent. Once she gets in the mood this girl transforms in a woman of pure sexual energy, a sensual erotic explosion creating a fallout from which you cannot hide and don't want to hide. You like the innocent schoolgirl look? She delivers! You like to see a confident erotic woman?  She delivers! like it kinky?  She delivers. This girl has the magical gift to give you pleasures rarely matched even outside the limitations of cyber se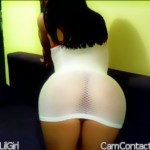 x space. It feels like she has the power to give you a hand-job only with her eyes I don't think the term eye-job exists but SweetlilGirl is a black belt master in giving  it. If only her eyes can make you feel like that imagine what it feels like if she get's undressed putting her gorgeous body in play?
By now you've probably guessed that I'm totally in love with this cam girl and that I left the chat 100% satisfied.It's hard to stay objective in a review like this when you are so into the looks of a particular performer but I simply cannot imagine someone would be disappointed after a webcam sex session with this queen. The webcam quality was good. Nothing mind blowing but definitely sufficient without distracting lag and/or audio drops.
I payed  $1.50/minute  for the session which cheap for a busy popular girl like this. But she has no fixed rate so I suggest you contact her through the free chat function first to be sure of the costs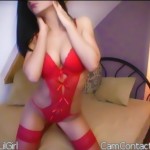 I include a few pictures in this review SweetLilGirl has tons more pictures on her profile page which are accessible for free to registered members (yes registering is also free) I highly recommend you have a look and I urge to enter a private chat with her if only for a minute because like I said no matter how gorgeous this girl looks in the pictures it comes nowhere near seeing her moving her delicious ass and legs.I promise  you won't be disappointed.
Click here to read the camcontacts review and find sweetlilgirl
feel free to leave a comment below to share your experiences