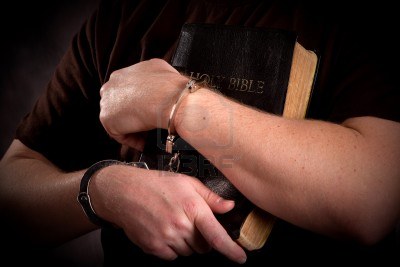 Abusing little innocent  boys is so 2009, so here's a Catholic priest from Connecticut who took a new direction in his religious career. He successfully transformed himself  from a respected paster into an even more respected meth dealer. By the time the monies started rolling in, the  61-year-old priest Kevin Wallin thought it would also be a good idea to purchase a local porn shop in New Haven — Land of Oz & Dorothy's Place — to launder and manage the drug monies coming in from his illegal meth selling operation. A priest buying a porn store to distribute meth… this sounds like the brightest idea ever!!!
The good times lasted until January 2013 when "Federal agents arrested priest K. Wallin and 4 of his "associates".  But how come? Wasn't Jesus on his side to protect him from Federal agents? I guess not, because all of them are now charged with one count of conspiracy to distribute 500 grams of a powder containing meth and 50 grams of actual pure meth, a crime that is good for 10 years to life in prison upon conviction." Wtf? 500 grams of a substance containing meth? This means that these fuckers were not only selling meth… they were selling low quality meth in order to maximize profits. Jesus Christ, meth is the cheapest drug out there, you can make it yourself with nothing more a few groceries… and this asshole sold bad meth? Really Jesus? Really?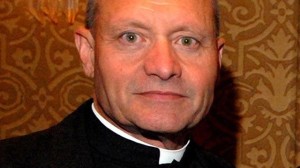 Don't you fucking love these so-called religious bastards? They keep cracking me up with there mind-blowing  hypocrisy time after time. One look at his eyes and is becomes obvious that this Catholic priest was high his own supply. But I am sure that if he is not saved by Jesus, he will have a great time in jail. He might run into some of his old acquaintances, little abused boys that grew up to be ruthless men. There are some dark places in this world even the great lord our savior Jesus Christ himself has no influence…and this guy is going there on vacation. Hallelujah!