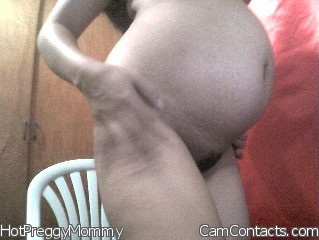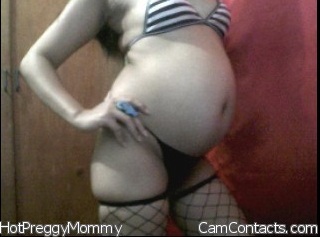 HotPreggyMommy is, obviously, pregnant. It's a rare gift to watch a pregnant woman get naked on her webcam. There is no telling when you will get the chance to see another pregnant woman live and willing to get naked for you. It may not happen anytime soon. So, if you're at all attracted to pregnant camgirls, take this opportunity to fulfill one of your fantasies and watch this pregnant Filipina babe get completely nude and satisfy herself!
HotPreggyMommy is about 7 months pregnant right now. Her belly is large and growing every day. She still has a pretty hot body on her even with the belly. The breasts on this babe have also been growing and she's at the stage where she's able to lactate. Her nipples are large and puffy from all the milk in her breasts. If you enter a private sex show with HotPreggyMommy she is willing to squeeze her nipples and squirt all over herself, her pussy, and even on the webcam if that's what you want! She is also willing to do special penetration shows where HotPreggyMommy will take a dildo, lubricate it with her own milk, and fuck her pregnant pussy! It's an unforgettable and unbelievable show you shouldn't miss if you have a little pregnancy fetish going on!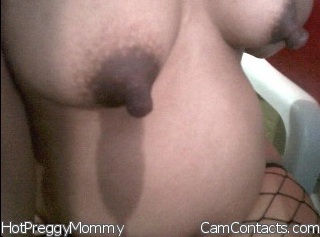 It's definitely a pleasurable experience to see dark and puffy nipples spray milk in all different directions. Watching the milk drip down her pregnant belly is an erotic experience you'll never forget. As stated before, she won't be pregnant forever, so take this unique opportunity to have a pregnant woman strip for you, penetrate herself for you, and even lactate for you on her live webcam! You won't regret watching something so incredible. Because this is a rare opportunity, we will not forget, but forgive the average cam quality and the poor English, other than that this was one of the better pregnant shows I've seen.
update: hotpregmommy is not pregnant anymore but still available for private shows at camcontacts.com