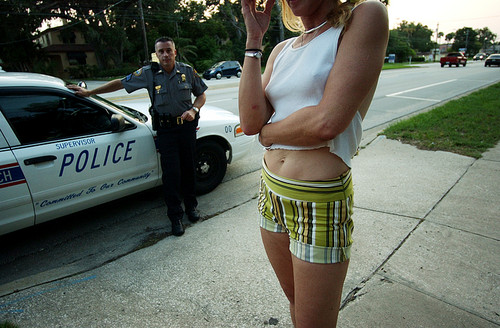 Police officer enjoys blowjob during sting operation
IN
1087 views
Leave a comment
So an undercover cop from Pennsylvania took his assignment a little to serious. He was out on a sting operation to bust a woman for prostitution (which like most states in the US is illegal in Pennsylvania) when he decided to deliver a full proof case, meaning before he made the actual arrest, he thought it would be a good idea to get himself a blowjob first (maybe just be sure she wasn't bluffing…? Wtf Mr Law Enforcement)
Detective Ronald DePellegrin (48) noticed an online ad that stated a girl named 'Beckie Dymon' offering her erotic services. Being Mr law enforment and all, Mr DePellegrin suggested the sting operation himself. Obviously 'Beckie Dymon' was a fake name for 26 year old Diana Gross. The green light for this undercover operation was given and Officer DePellegrin made contact by phone to set up the appointment. Diana even asked him to bring condoms for their special get-together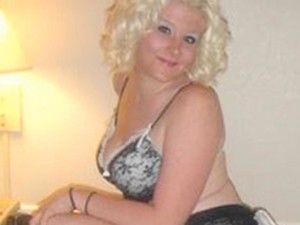 When the two lovebirds finally met, Diana asked Ronald if he was a cop, but he denied. So she took off her top and "Mr Law Enforcement" started massaging her breasts. When they were both naked, Diana carefully helped the officer putting on a condom and started sucking his cock of justice.
After a while officer R. DePellegrin suddenly realized he was a cop on duty during a sting operation and shouted "Shit, the cops are coming". Immediately Diana stopped her oral work and looked out the window. Ronald, already fully dressed, thought it would be a good moment to make it obvious he himself was a police officer too. Diana must have thought: Wtf???
She tried to escape the scene, but unfortunately too late.  Diana was arrested and faces prostitution charges which seems a bit unfair to me but who am I right? Apparently her lawyer thinks this whole situation is a bit odd too since he is thinking about filing an official complaint against the horny police officer in question; Mr Law Enforcement himself, Detective R. DePellegrin.