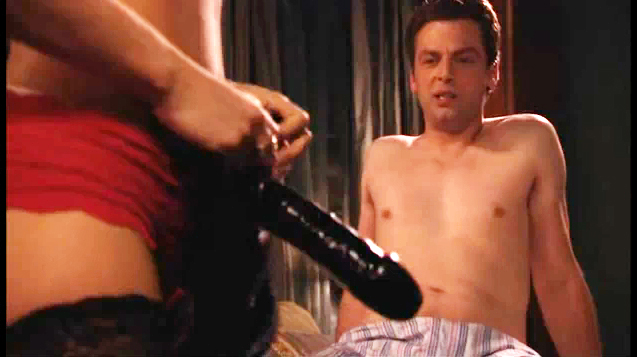 Pegging, a term coined by sexual advice columnist Dan Savage, refers to the act of a female penetrating a male in the ass, usually with a strap on dildo. Some might wonder why a man would want their mate to stick a dick in their ass, or why on earth a woman would want to strap on a cock and ram her man from behind, but the answer to both questions is quite simple; experience.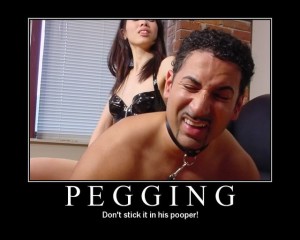 Most heterosexual men would never let another man penetrate their hind quarters, but the safety of experiencing this with a familiar, female sexual partner makes the whole thing a lot more desirable. As far as the female, it is a state of dominance that not even being on top can provide. Being the primary giver of sexual pleasure, especially new sexual pleasure, is incredibly enthralling and can leave a woman with a sense of sexual power she may have never known otherwise. If it is performed with a double sided dildo, otherwise known as a two way, the woman is not only fucking her man but herself at the same time, something that very few women can say they have experienced but all would agree is hot, hot, hot. You can even perform a reach around on your man, or allow them to jerk themselves off while you fuck them in the ass. Something everyone should try at least once, for sure!
Btw, I have never tried it myself, and I probably never will… fuck that!