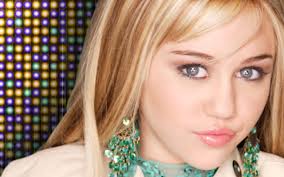 Miley Cyrus Offered Role in Porn Video
IN
1330 views
2 Comments
This is not meant for the Nickelodeon channel. Miley Cyrus, sexy blonde siren of the hit TV series, 'Hannah Montana' has been offered one million dollars by the website, sex.com to star in a porn video. The 20 year old Cyrus has been offered the mega sum to star in a softcore remake of her new music video, Decisions. She would be featured alongside X-rated actress Jessie Andrews, who is shown in the video's promotional clip.
The reason that Cyrus is expected to be compensated so well is because of the nude scenes she would have to perform in and the featured  "erotic" girl on girl relations. The video features some crazy, sexy scenes where Miley kisses her current boyfriend, Liam Hensworth and there is also a lamb, unicorn and panda involved at some point.
"How far Miley chooses she wants to go is entirely up to her," said a spokesperson from the sex.com website. "Our members at sex.com have been emailing us all day begging us to make her and Jessie an offer to star together in film! Considering they are both sexy and youthful in their appearance, we think this could be the most downloaded video of all time."
The company has already approached, Bleacher's Madhouse, a night spot in Los Angeles where the original video was shot about the remake. According to reports from the website, TMZ.com, Jessie Andrews has already committed to take part in the remake.