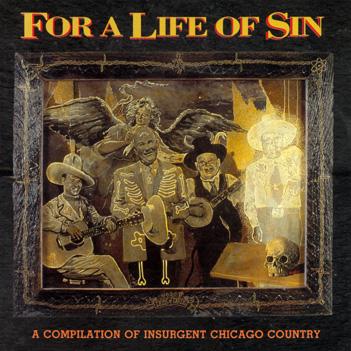 Well that's how it seems. Discovered porn in 1965 at the age of 15, worked in porn from the age of 16, came back to it at 27 and been doing it or involved up to today at 62 years old. Interesting time and lots of stories to share. Plus a few tips on how to get the best from a girl and give her the best.
My first experience of porn was in London's Red Light district, Soho. Working in a porn shop. In the evening we would go to the Strip Clubs to hang out back stage with other guys on the scene. And occasionally a club would put on a private stag show, strip shows with girls using household items and vegetables to spice up their act, or going amongst the audience and giving someone a blow job. Then lesbian shows and live sex shows with a guy and a girl.
One evening while sitting in the back room chatting to the porn workers, as girls around us got changed into or out of their outfits, it was announced the guy for the second show hadn't turned up. The audience of City Bankers had been promised two live sex shows. First one was over, second one was due to go on and no boy had arrived. The club boss told us, "One of you guys are going to have to stand in". To a bunch of upper 30 or 40 something year old men who cringed at the idea. Then one announced "Charlie can do it". Sonya, the girl I was to partner, grabbed my hand and told me she would do all the work. And so she did.
I was dragged onto the stage and Sonya laid me out on the rug prepared for us, then went to work. Slowly undressing herself down to nothing, then working on me. Slipping her hand into my trousers to grab my cock and make sure it's ready. Unzipping my flies and pulling out my erect cock and slowly massaging it with her hands, tits and then mouth. I was nervous of getting "stage droop" seems I had nothing to worry about.
Then slowly undressing me. I had done nothing but lay their so far, as Sonya worked away on me. Now it was my turn to do some work. Sonya turned me a little from straight across the stage to a slight angle, then dropped her pussy on my face. I love giving a girl oral sex, the taste of a wet aroused pussy and Sonya was wet and aroused. My tongue and lips went to work, while Sonya is sucking on my cock. Then nibbling it very gently and I'm loving that. Was the first time I had my cock eaten, the feeling was fantastic and even to today I still love it when a girl gently chews on my erect cock. I'm doing my best to return the favour and must be doing it right because all of a sudden Sonya stops sucking and lets out a moan starting low and building. She's orgasmed. Which drew cheers from the crowd.
Then off we go into various positions, doggy which all girls like, banging away hard while holding her head down, then cowgirl which is the girl squatting or sitting on a guy laying down and riding him. Another position girls like and finally both laying on our sides, with me behind Sonya, her leg up so the audience can see everything and I'm banging her for all I'm worth. Sonya orgasms again and whispers to me it's time to get me off.
Rolling me on my back Sonya gets to work hands and mouth, I cum into Sonya's mouth. The audience missed seeing that part except Sonya the professional let some ooze out as she swallowed the rest.
The audience is cheering and clapping while throwing money onto the stage which Sonya was picking up while I got my clothes and got off the stage. I certainly enjoyed having an audience, they seem to spur me on instead of scaring me. Found out later Sonya does as well. I'm the cat who got the cream and pleased as Punch with myself as I walk off. To a room full of now mostly guys, the live show was the climax of the show and most girls had gone home, who just said "well done" as if I had just made a round of coffees. No real praise at my fantastic début or anything note worthy.
We just all went off to the pub for the rest of the night. Sonya grabbed me on the way out and told me she wanted to talk with me, so was I hungry? Dinner with a hot girl I just fucked or the pub with a bunch of guys? We had a Chinese meal and Sonya told me I had done well, gave me ten pounds ($15) and asked me if I would do more shows with her which I agreed to. Then told me we would have to go through a few different shows.
I was thinking this would involve lots of sex rehearsing scenes. It didn't it meant sitting down and working out how we do a few scenes lie threesomes, anal, spanking and outfits. No worries, I was only doing it for the money. LOL
Later when I opened Astral Blue, I was shooting for profit and fun. Got both. Loads more fun to tell you about.