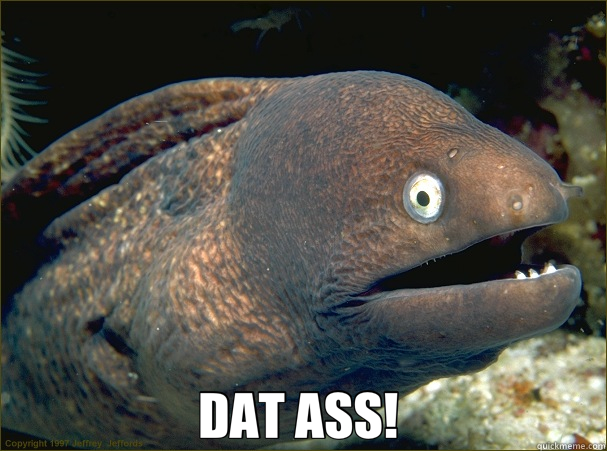 Idiot in hospital after he puts live eel up his ass
IN
1131 views
Leave a comment
A porn fanatic from the ancient country of China found himself on the operating table the whole night, because there appeared to be an eel somewhere crawling around in his body. The doctors needed to liberate the poor animal, after this idiot stuffed his ass with the eel (alive and kicking). Unfortunately the eel has not survived this hellish anal adventure. Wtf moment of the day!
The Asian swamp eel of approx 50 centimeters was pushed inside the man's butthole and continued it's journey. The 39-year-old Chinese idiot had seen this bizarre stunt in a porn movie and it seemed like a great idea to him when he pushed the eel in, but after half an hour the eel started to crawl around and that apparently that hurts

He had no other choice than to rush to the hospital where he cried "Please help me,  there is a living eel somewhere in my body."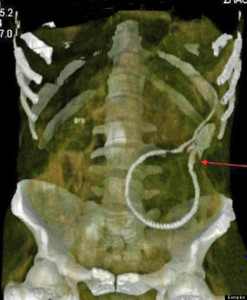 After a long and weird operation, the man was finally freed from the slippery eel. "The eel was just trying to escape," one of the doctors said afterwards. "He was alive when we took him out, but not not long, he died soon after we freed him. This was a really s stupid thing to do, this man could have been seriously injured. Eels have small but very sharp teeth."
At this point it is unknown whether or not legal steps are taken to the man. "We know what happened and we will definitely look into the possible of animal cruelty on his part," a spokesperson told. Hell yeah, throw this idiot in a mental institution! What the fuck is wrong with some people?
Apparently these crazy things happen more often, the eel is a very popular sex toy. Really? In 2012, a man from New Zealand also had an eel in his ass. He then claimed he had no idea how the animal had crawled into his ass. This world is pretty fucked up!