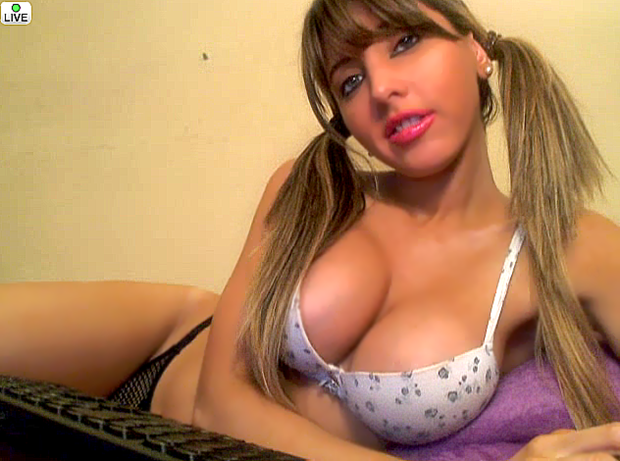 A short guide to live sex cams
IN
1488 views
2 Comments
Live sex entertainment using webcam technology is more popular than ever. While the sales of porn movies keep declining, live webcam business keeps growing year after year. In these economical times combined with the "download everything for free" mentality, live cam surfers are looking for free or at least cheap webcam sex. But it free really free in this industry? Isn't cheap often more expensive in the end? The huge worldwide demand for live sex cams made it possible for developers and network owners to create and experiment with several business models that have one thing in common; satisfying the viewers in exchange for money. And it are no longer just hot babes from the USA that work these cams, especially the last couple of years, more and more hot babes from countries like Russia and Eastern Europe and Asia have joined the live cam networks because it allows them to earn several times more (thousands of dollars each month) than they can in their home country by working a "normal" job (if they are lucky enough to find one) making this the perfect career for many girls in second and third world countries. But what kind of options do viewers have when searching for instant online sex? At this moment we can divide all webcam sites in 4 basic models; pay-per-minute cams, free / tipping cams, paid membership cam sites and combinations of these 3.
Pay-per-minute
This model is the oldest business model (derived from premium phone sex lines) and still going very strong. Basically a webcam site allows it's members to purchase credits which represent a certain value. The webcam models are usually displayed in some kind of iframe form making it easy for the surfers to choose a model of their liking. Whether the site / model offer free preview (video) chat (meaning you can watch and chat with the models for free while she still has her clothes on (no nudity allowed), nude video chat is generally speaking always paid. Some cheap webcam sites low prized group chats, other webcam sites have specialized in premium private chats, but whatever variety the sites offer, the one thing in common is that all of these platforms charge a certain amount of credits for every minute a user spends with a model. Prices vary from $0,50 cents for cheap webcam sex on the low end to $5,99 for the most exclusive models on the high end. Sites like CamContacts and LiveJasmin are established cam networks that have been using this model since the beginning and still are industry leaders, but nowadays there are also plenty alternatives out there. Feel free to read some of our reviews in the webcam site section for more info.
Free / Tip cams
Webcam sites that use the "free" model have a whole different approach to the surfers wallet. These platforms rely (almost) completely on donations / tips. Viewers can purchase credits that they can spend randomly and at will (like giving tip in a restaurant, you decide when and how much you give) When you enter a site like this and register as a member for the first time (most of the times for free), you probably feel reborn and confused for a little while. Suddenly countless hot babes, boys and even transvestites and couples can be seen performing sexual acts for free (these shows are not one-on-one of course, some shows have over 1000 viewers at the time). Of course free is never completely free in the adult industry because without a constant flow of tips, models would simply stop performing. Sites like MyFreeCams show that when you let a bunch of viewers watch sex shows for free, they are not scared to throw in enough tips in return and this model has more than proved itself to be successful. Nowadays, more and more pay-per-minute webcam sites start to experiment with "free" shows and almost all sites have already added a "tip" button. There are already many MyFreeCams alternatives like FreeSexCams69. Beware; these "free" webcam sites can turn out to be more expensive than pay-per-minute sites because innocent tipping behavior can easily get out of control.
Paid membership cams
Meaning members pay a certain monthly membership fee, that give them free access to premium sex shows. Again, shows are not private, but since a membership fee is already paid, tipping is not necessary. This model is still a bit rare on it's own because of the many practical difficulties that developers face when trying to create a paid membership cam platform but we slowly see an increase in sites add a paid membership option (often named VIP or premium membership) in addition to the standard membership. Sites that offer this paid membership are LiveCamFest.com (my favorite) and for example seventeenlive. An exampe of a VIP membership can be found at FlirtforFree, where VIP members get free access to all special "Feature Shows".
Paid – free combo sites
No real need to go deep into this one since it is pretty obvious there are sites out there that offer basically everything written above. MyFreeCams also offers private shows (very expensive btw), Streamate also offers a variety of tip group shows (gold shows), it is possible to give "tips" to FlirtForFree models and in the future, it might all come down to users preference because we think all existing business models are here to stay, the thin red line between paid or free just becomes thinner and thinner as business models keep evolving.
Feel free to take a look at our site review section to discover which site suits you best.