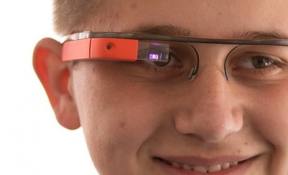 A new type of glasses can make it seem like you are actually in the room with your favorite porn star taking part in all of the hot action. The new 'Google Glasses' will make shooting high quality, POV (Point Of View) porn videos easier in a truly hands free fashion.
'Point Of View' porn has been a popular type of content for quite awhile and these new glasses will make it even better for the casual viewer. Pink Visual spokesman Quentin Boyer, recently told PCmag.com that, "Obviously, a device that allows you to shoot high quality video in a truly hands-free fashion will make shooting POV porn that much easier."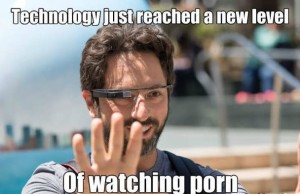 Pink Visual might be on to something but also a little premature in the exact use for the glasses. The search giant, Google, officially unveiled the glasses on Wednesday and a spokesperson for the company said the product would initially be offered for business, industrial and medical use.  The glasses are designed to let users capture video with a built-in camera as well as use apps, the internet, and social networking sites on the move.
"To really know their full potential, we'll need to get a pair to play around with, but we're already dreaming up ways to use the glasses to get shots (sex-related and otherwise) that just aren't feasible using a traditional camera setup," said Boyer to PCmag.com
Google offered the first shot at the the device, known as Project Glass, to people attending a three-day conference for computer programmers this week in San Francisco.SEX ARTICLES