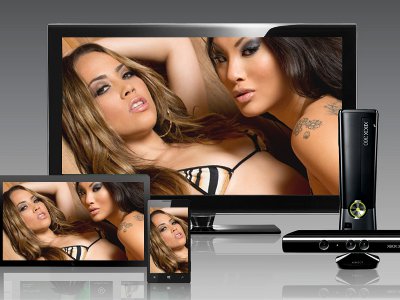 Gamers: Xbox and Playstation will get you porn
IN
1017 views
Leave a comment
It is not uncommon for gamers to like porn, almost everybody likes porn and sex right? That must be the reason that several  entrepreneurs started to look for ways to "extend" the possibilities of game consoles.
Although none of the console manufacturers actively support the use of their systems for adult activities, they all seem to turn a blind eye to what's coming. They are not trying hard to prevent, and the reason is obvious; the more people that have fun gaming or enjoying other possibilities of a particular device, the more sales the manufacturer will enjoy, and manufacturer like sales of course.
The Xbox 360 has become a very popular way to connect with porn. There are already a number of online video-on-demand streaming for the Xbox 360 available. Just perform quick google search and you should be able to find streaming possibilities that do not even require an installed installation. Stream full length porn movies thought your Xbox 360 or PS3.
What we find even more interesting is what is coming our way in the future. I am thinking live adult entertainment to the next level. Wouldn't it be awesome to be able to really "Kinect" with a hot babe from somewhere around the globe after a game of Modern Warfare with your friends online? The future of transmitting motion sensing online brings a whole new world of naughty possibilities. But unfortunately we have to wait just a little bit longer for that to happen.