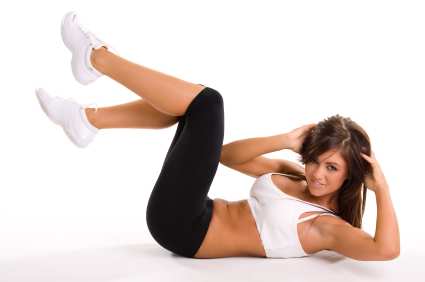 Fitness fetish and live webcams
IN
1326 views
1 Comment
I was stunned once again when I heard about the following webcam story. It involves a guy with a so-called fitness fetish, a webcam girl, a lot of sweat and a muscular pain the following days. It was actually the first time I ever heard the word "fitness fetish" and even up till now I don't know exactly what that means. Foot fetish I can understand because it obviously involves feet, toes, heels and that's basically it. Fitness fetish however is a pretty broad subject. I have been told a lot of fitness fetishist are into muscular girls, female body builders and like to watch them flex for example their arm muscles like they are performing in a body building contest. Others are more into leg muscles or back muscles, but not the guy in this story…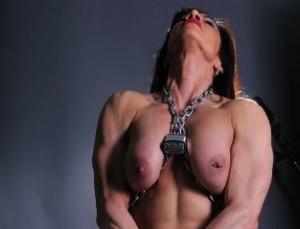 The story begins in free chat, like most webcam stories. A guy with screenname "crunchXXXXX" enters and starts asking the model about her shape. He seems to be very interested in fitness and workouts as he can't stop talking about it. Than he asks if the webcam girl would like to do a work out for him in private. The cam girl responded positively as long as it wouldn't involve any weird stuff. He promised there would not be any kinky stuff, he even added she even didn't need to take off her clothes.
So crunchXXXXX initiated a private chat and turned on his cam as well. "I would like you do to crunches for the next half hour" he said. "Crunches? Really, just crunches?" she replied. "Yes, please lie down on your bed and start doing crunches slowly, I don't want you to get tired too soon". So she started while he watched her doing her private paid per minute workout. After 15 minutes she was getting pretty tired of course and felt her abs burning so she wanted to take a break, but for CrunchXXXXX this was out of the question and since the meter was running and this cam girl doesn't mind a good workout, she decided to go along and continued her crunches and worked her abs to the max. Once he noticed she was having a hard time with her crunches he suddenly pulled his dick out and started stroking it. For 10 more minutes he was telling her to do it faster while watching and masturbating. When he finally had his orgasm the webcam girl was exhausted, she had been doing crunches for almost 30 minutes and was completely done. She later told me the next day she could barely walk. People and their fetishes, they keep amaze me, and I have more stories coming your way next week!
If you also have a fitness fetish and are into female bodybuilders, check out HugeClitLatina, a serious female Latin body builder that will take care of your fitness fetish in a powerful way.