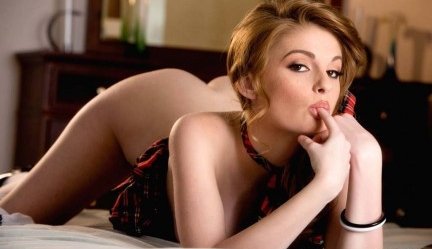 Sometimes it's hard to see why people go gaga over certain porn stars, (I mean is Jenna Jameson REALLY all that hot?), but Faye Reagan definitely breaks that mold. I don't understand how anyone could not want to fuck the brains out of this freckled red headed goddess of a woman. With her long legs and that lead up to that surprisingly round and delicious ass, (for a white girl), it's easy to see how anyone could want this hot piece of tail on top of them. Maybe that's why Faye has won so many awards for her onscreen fuckscapades. She's more alternative than a lot of porn stars, even kind of a hipster chick, and that just makes her that much hotter. She gets really into her scenes and isn't afraid to be a little silly, which is totally sexy in and of itself. Any girl can fuck, not every girl can laugh at themselves.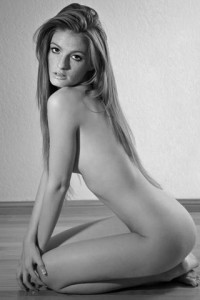 On top of her physical beauty she is quite the smart cookie. She's young and at the top of her game and knows how to utilize herself as a product; her twitter and Facebook accounts have thousands of followers and she keeps them entertained with more than just her stunning breasts. (Have I mentioned her deliciously yummy breasts?) On her twitter feed she dishes about shoots, day to day life, and even her own sex life. What could you want more from your porn star? She's down to earth and funny and that makes her just that much more fuckable. She'll be able to have a laugh with you once you've finishing rocking her world.
I think the thing I like the most about Faye Reagan is her hair, though. Not many natural redheads in the porn world and she keeps hers her natural shades and her freckles and her tits. She's a natural beauty and she just wants to share her incredibly beautiful body with the world. If I had to pick one porn star to pluck off the net right now and lay me, it would be Faye Reagan, and I think that just by popping by her page you will find yourself with the same longing feeling in your loins. Seriously Faye Reagan is a sexy, sexy beast.
To honor Faye Reagan and to spoil you fans here's a beautiful and classy Faye Reagan wallpaper in black and white (click image for full size and save)