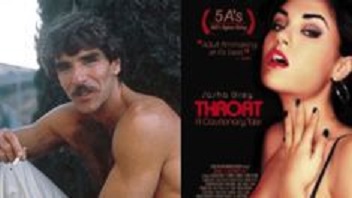 Download porn movie "Throat" for free at Vivid
IN
1297 views
Leave a comment
To "honor" the late Harry Reems (Reems, who starred with Linda Lovelace in the original Deep Throat, died last Tuesday at the age of 65 RIP), the male lead in the controversial and legendary movie "Deep Throat", Vivid Entertainment is giving its online users a FREE download of the movie "Throat" which is supposedly an award-winning remake of the classic starring Sasha Grey and directed by Paul Thomas, filmed in 2009.
Free of course if never 100% free, in order to get a free download, first you have to purchase any vivid movie before the free download link becomes available. So basically it is a 2 for 1 deal. This offer is valid till next Wednesday, April 3rd.
Now is this a genuine offer to honor Mr H. Reems or is this a very cheap marketing trick that uses the death of a true legend to make a few lousy online sales. I think it is the second option…Fuck, they don't even offer the original film as a download. If you want to take advantage of this offer, please be my guest but I will not put the download link here… fuck that, fuck the unstoppable marketing machine and fuck you too! I have way to much respect for Mr H Reems (may he rest in peace) to promote this cheesy remake.