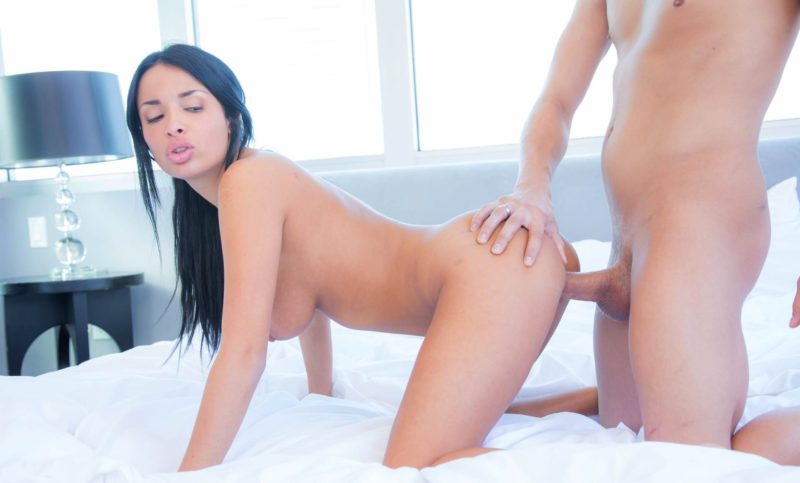 Ah, doggy style… the position that most animals use to reproduce to the max, humans, yes we are animals too, are no exception. Why do men want to see women in doggy position even during live webcam sex? As one of men's (and women's too) favorite sex position, doggy style has been a horny and more than welcome addition to people's sex lives from the beginning of time.
Of course there are exceptions like to every rule, and not every man or every woman will agree, and some prefer other sexual positions but the majority has spoken! So why is it that this position is an all time favorite for men and women all over the globe? To start with one valid reason; because it's such a stimulating position for both partners. In fact it is so stimulating for men that a lot of guys are having trouble controlling their orgasm during this position, in other words; men tend to shoot their load too fast during doggy style.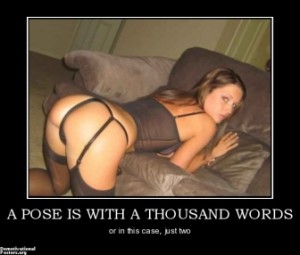 Personally speaking, I love to fuck in doggy style too. I also approve of the following statement about doggy dudes, we love ass, we are butt-men. But I also love other positions, basically I love almost every positions as long as I have intercourse


Do you recognize yourself: "The Downward Doggy Dude" likes to do it from behind, doggy style. Why? Because that is just how he rolls. In a nut sack, he's 100% pure butt-man, so in the bedroom, there is not better view for him than that of your ass.
Pros: He is always ready for sex, all you have to do is belly down and ass up.
Cons: He can't stop talking about your gorgeous ass. When you suggest another position like missionary-style, he might looks at you like you have lost your mind.
Do you agree with this article? What is your favorite position and why? Post your comments and discuss!