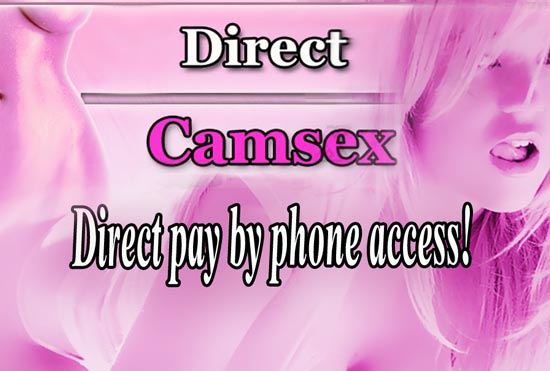 Directcamsex.com: phone payment access
IN
3130 views
2 Comments
It's hard to believe that in this century there are still websites that only accept creditcard payments while in the majority of the world it's not so common to pay with a cc as it is in for example the us. Directcamsex is a webcam sex site for those who don't have or dont want to us a creditcard. of course it is possible to pay by credit-card but the main focus is easy,fast,anonymous pay by phone access.
When you first enter directcamsex.com you'll notice the simple layout. It looks good but in my opinion it is way too simple with not enough search options, no free live previews and as good a no cam model profile info. It makes it very easy to navigate but in the comparison with other cam sites it doesn't hold up.
The phone payments work very well, you just choose your performer. Make sure your country is selected in the access by phone menu. Call the number and you will hear a code which you have to enter on the site and voila! as long as you keep the phone connection alive you'll have access to the site. directcamsex.com offers fixed rates but the rates do vary between countries. So no surprises with different rates between performers. With an average of 0,80 Euro per minute for most countries it is pretty cheap.
The choice of cam models is not so good. There are definitely a few hotties easily spotted. But the number of available models come nowhere near those of the well known big live sex sites.
Conclusion: directcamsex.com with it's flawlessly working phone payment access is a perfect cam site for those who don't want to use or don't have a credit-card. Simple fast anonymous access.  The more demanding customer who values a wide choice and extensive search tools & cam model profile info might find directcamsex.com somewhat limited.
Layout
Pricing
Payment Options
Content