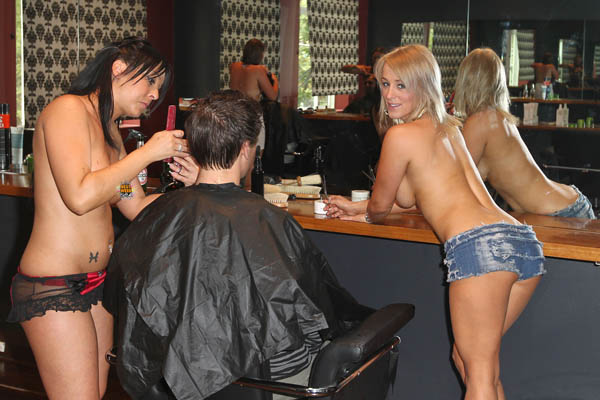 Topless hairdressers have started their business in Brisbane, and customers are travelling almost across Australia to get a topless hair cut. Obviously sex sells even with hair!
Owner of Barber babes Jasmine Robson said that all their stylists are perfectly qualified hairdressers. "One of the magnificent barbers was even apprentice of the year when she was in training," and "Some of the hairdressers are even available for lap dances, but not while you are getting the service Babes Barber. They are very serious about their art and not take it lightly."  and "We found that a lot of exotic dancers are qualified hairdressers and don't do what they love as the wages are quite abysmal," she claimed.
To be completely honest: this does sound like a great place to cut your hair!
The Hair salon Babes all work topless wearing only shorts or underwear. This reminds a lot of my favorite movie "Don't mess with the Zohan"! And among their services you can find the hair cut you like, but also scalp massages, an eyebrow wax, blow dried and a shave with a straight razor and even a lap dace at the end… true craftsmanship indeed. Mrs Robson said that most men in general do not enjoy getting a haircut, and this service is aimed to make the experience more enjoyable, again…sex sells.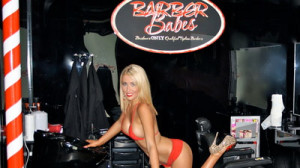 From the day that the "Barber Babes" opened in February, apparantly the response has been excellent, some clients came in every couple of days for a hair cut or shave, or was it a lap dance

Some customers even take a plane to get this special kind of hair treatment, among the customers are musicians, local entrepreneurs, lawyers, university professors and even some women seem to like it.
Of course there will always be some people that have something to complain about, especially in the "against the objectification of women" corner, but what the hell, enjoy life and get a topless haircut!